do not disturb
To avoid interruption on your iPhone during a spot, set preferences for Do Not Disturb.
Go to Settings > Do Not Disturb > Manual to enable. Set Allow Calls From > No One, and set Silence to Always. You can easily turn this feature on/off via the bottom pull-up menu.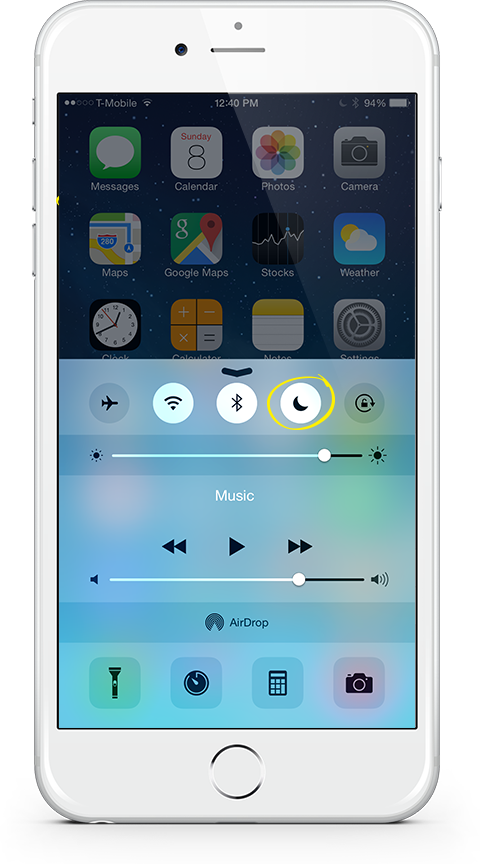 photo sharing
anyone on stage can share images.
tap the camera icon and select Camera or Library. Capture or select an image, and it will be immediately viewable. Exit by using the top left arrow, and return using the orange arrow middle left.